Alpha ESS – Smile-B3 All-in-one Battery Module
Description
Alpha ESS – Smile-B3
All-in-one Battery Module with 3 kW inverter 
Part of the Residential Series, the Smile-B3 from Alpha ESS is an all-in-one battery module with 3kW inverter. Offering excellent performance and a long life span, it is low maintenance and easy to install with a 5-year product warranty and 10-year battery warranty.
---
Key Features
AC-Coupling
Built-in battery
 Modular design
Easy installation and low maintenance
 24/7 Monitoring via Alpha Cloud
---
Technical Data
Output:  3000 W
Max. Capacity:  2.9 + 14.4 kWh
Battery Capacity:  2.9 kWh
Dimensions:  610 x 236 x 625 mm
Battery Expansion: M4856-P
Weight: 45 kg
DOD: 96%
Certifications:  CE,IEC
---
How it Works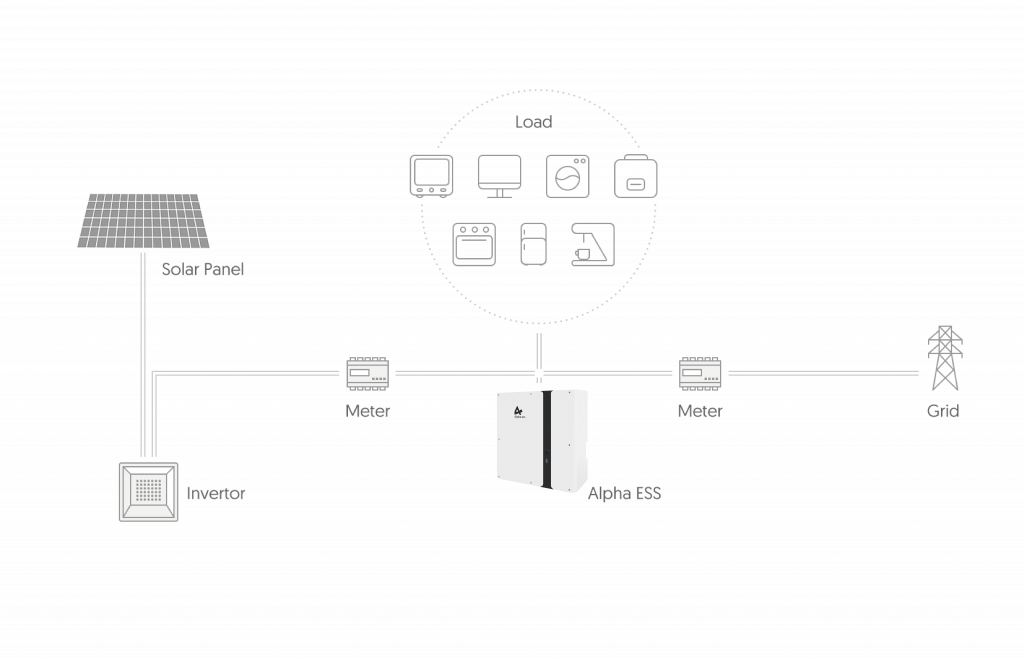 ---
Ready to place an order?
Placing your order over the phone allows our team to offer you the fastest and most cost-effective method of delivery.
We're open from 9am – 5:15pm (4:30pm on Fridays) 
Product Downloads
For any other information, get in touch with our team on 01422 374114 or via the Contact Page
Ordering & Delivery
Order quickly and easily over the phone on 01422 374114
And benefit from deliveries tailored entirely to your needs including:
Choice of delivery date (including next day)
Individually calculated delivery costs – saving you money
Reduced delivery costs if you have a forklift on-site
Office hours:
Monday – Thurs: 9am – 5:15pm | Friday: 9am – 4:30pm